MATE (2019)


Trailer for Mate


Film stills from MATE

Technical Info
Original Title: Mate
Format: DCP, 24fps, ProRes, H264
Sound: Surround 5.1, stereo
Process: Black & White and Color
Resolution: 2.39:1, HD, 2048x858
Runtime: 4min 24sec
Country: USA, South Korea

Credits
Director: Chaerin Im
Animation: Chaerin Im
Printmaking: Chaerin Im
Cinematography: Chaerin Im, Ray Chang
Compositing: Chaerin Im
Editing: Chaerin Im
Music: Roger Kim
Sound Design: Shanthal Caba Mojica
Soundmix: Craig Smith

Distribution
Chaerin Im

Technique
2D, Object animation, Stop-motion photography, Intaglio printmaking (etching, drypoint, mezzotint)

Logline
A close-up of the powers at work in mating rituals.

짝짓기 의식을 주도하는' 끌어당김과 반발 ', 양극의 클로즈업.

Synopsis
A close-up of the powers that influence mating rituals: powers of attraction and repulsion. Copperplate prints, drawings and photos flicker at different points on the screen.

짝짓기 의식을 주도하는' 끌어당김과 반발 ', 양극의 클로즈업.
동판, 판화, 그리고 사진들이 화면의 다른 지점에서 깜빡이며 움직임을 구사해낸다.

Director's Note
As an experimental filmmaker, I have always been interested in developing a new visual language. In my film 'MATE' I incorporated my personal interest in intaglio printmaking into film. This film uses the many different visual textures that come from the intaglio printmaking process, from the prints to the etched copper plate itself, as way to create an unfolding structure.

실험 영화 작가로서, 저는 항상 새로운 시각언어를 개발하는 것에 관심이 있습니다. 'Mate'는 평소에 작업하길 즐기는 동판화 기법에 대한 개인적인 관심을 영화에 반영한 결과물입니다. 이 영화는 찍혀나오는 판화에서부터 에칭 동판 자체에 이르기까지, 동판화 인쇄 공정에서 나오는 수많은 시각적 텍스처로 네러티브를 구성하고 이야기를 풀어나갑니다.


Installation posters for MATE Installation at California Institute of the Arts from May 13-15, 2019.






MATE Installation at California Institute of the Arts from May 13-15, 2019. Pictures taken by Sophia Daud.





Orignal Artwork of MATE






Making process of MATE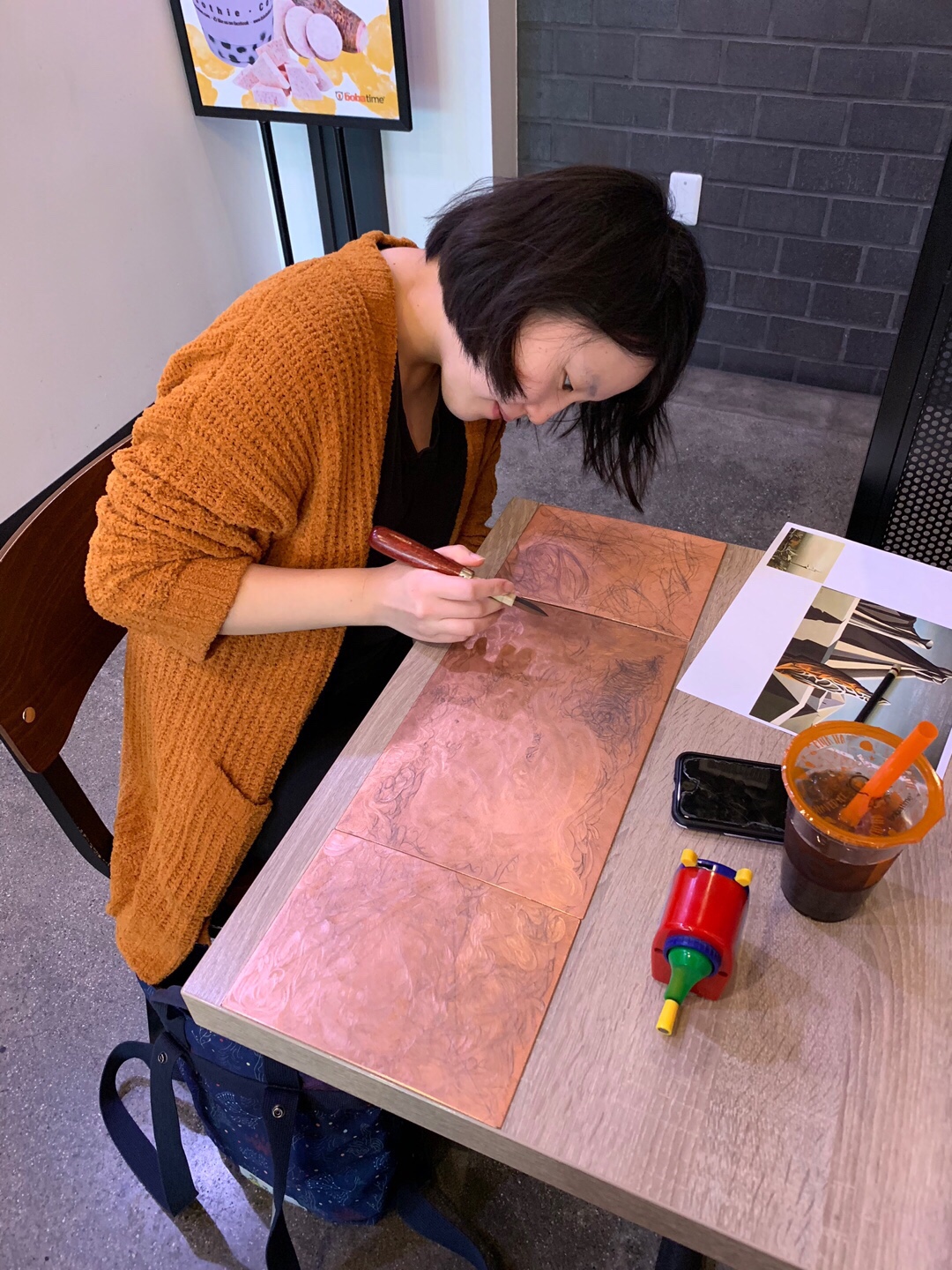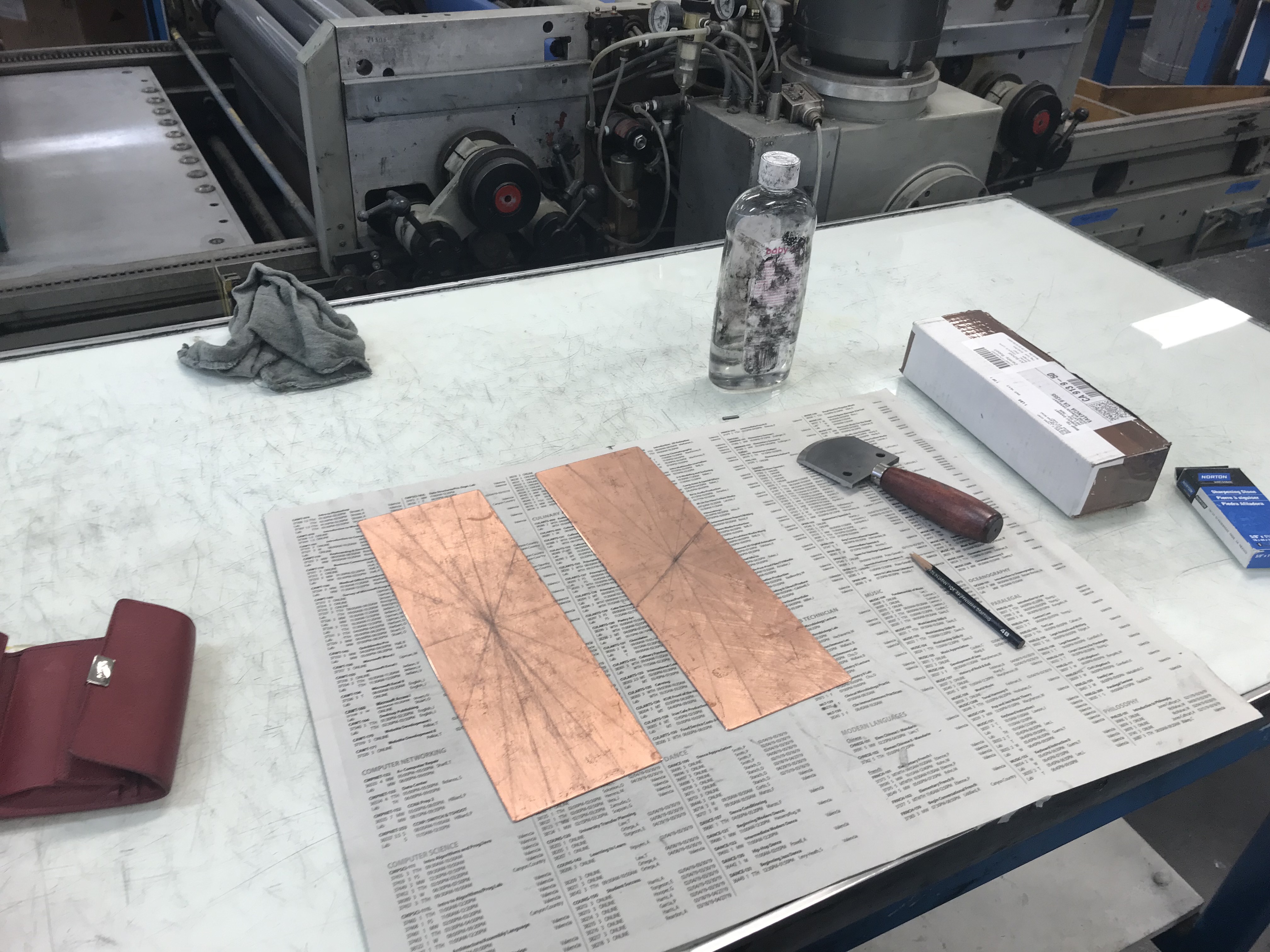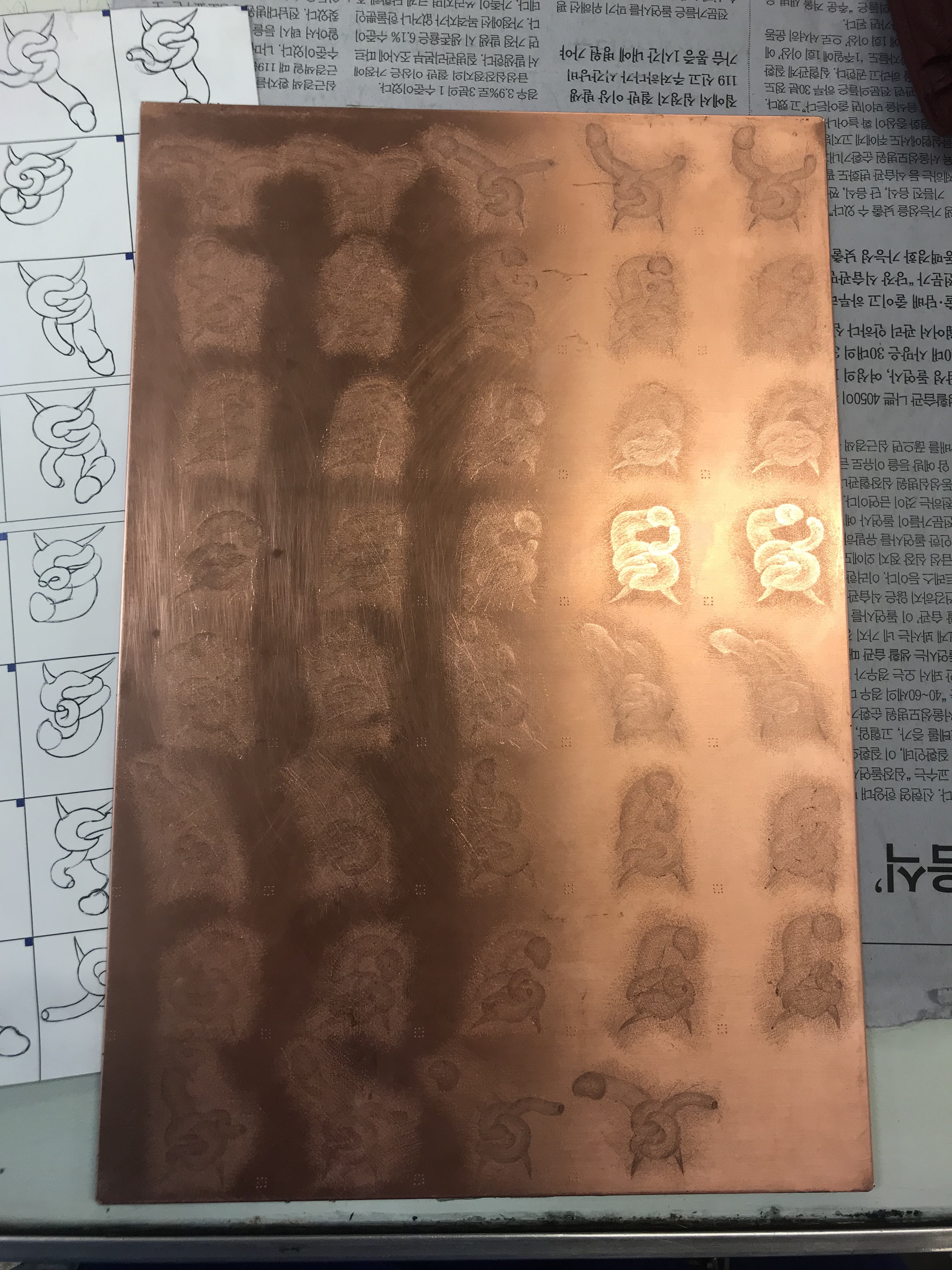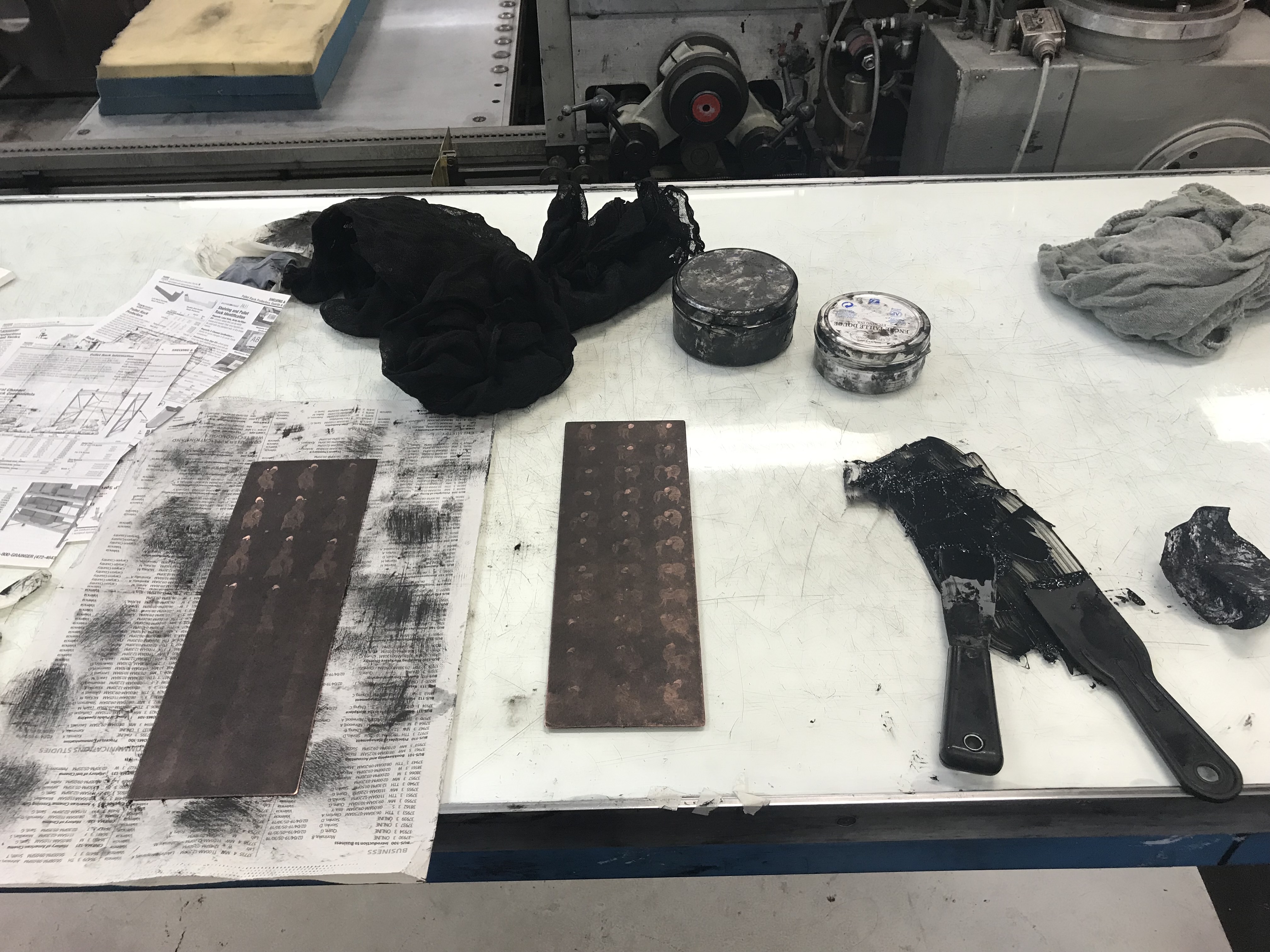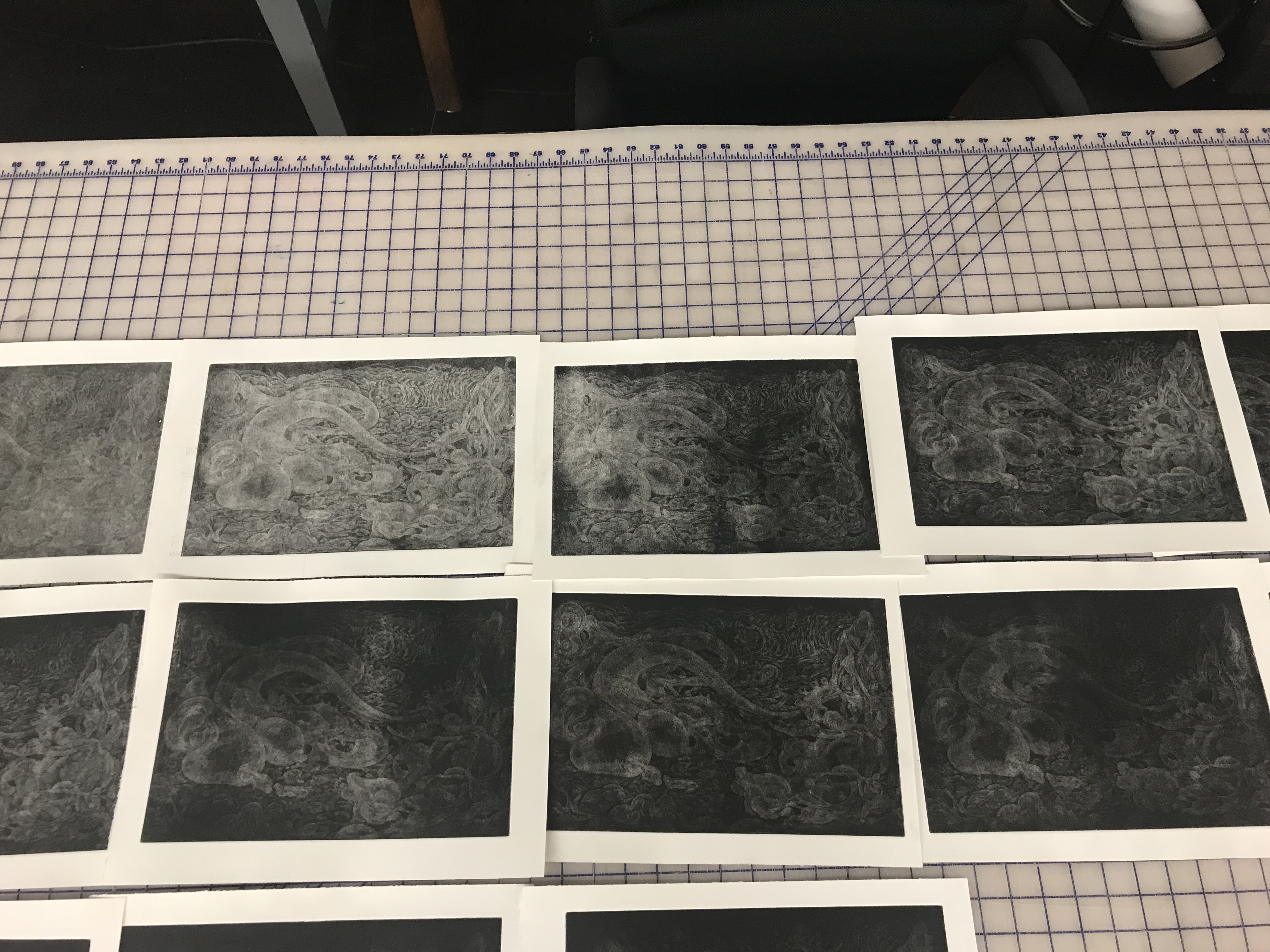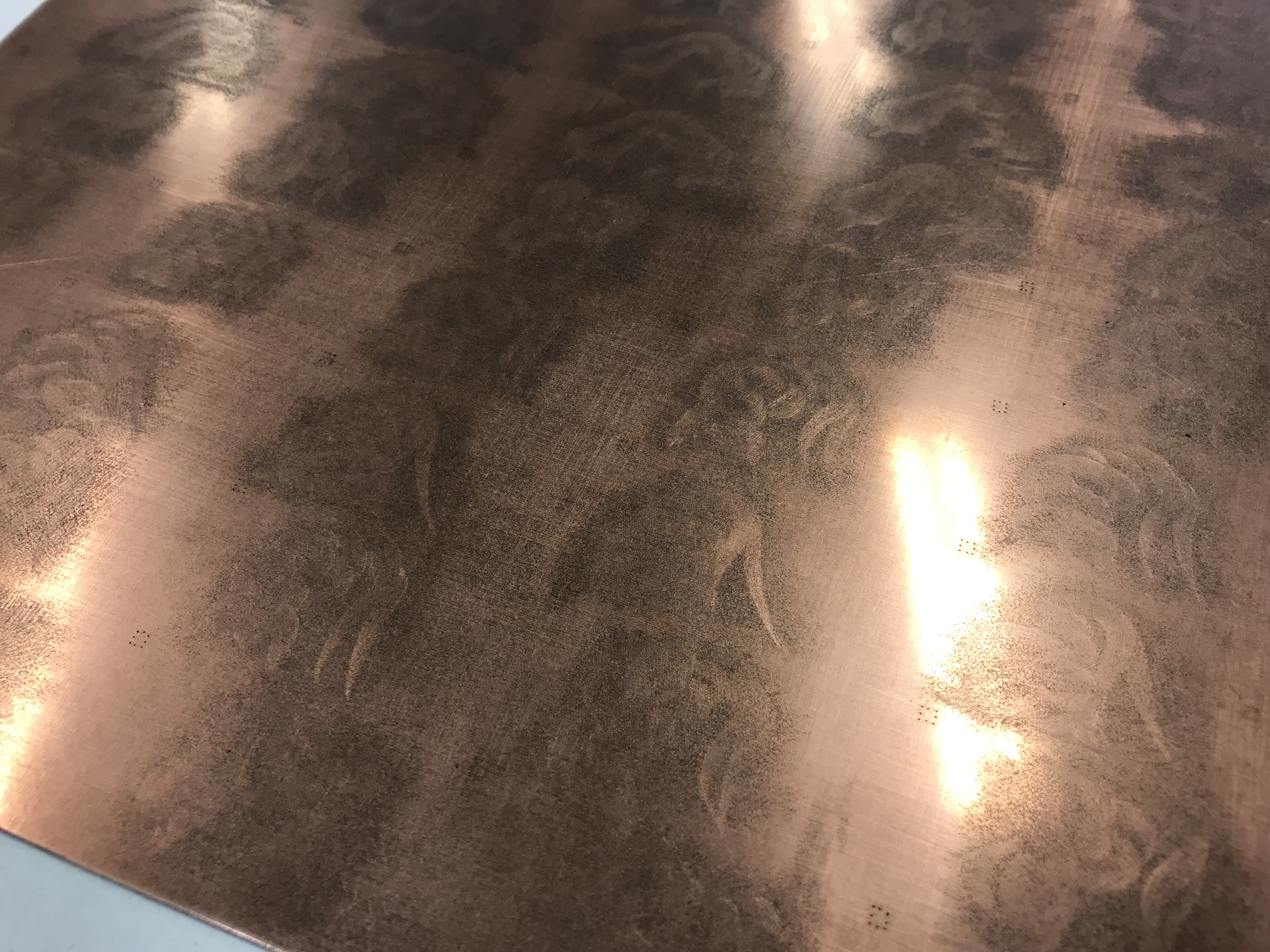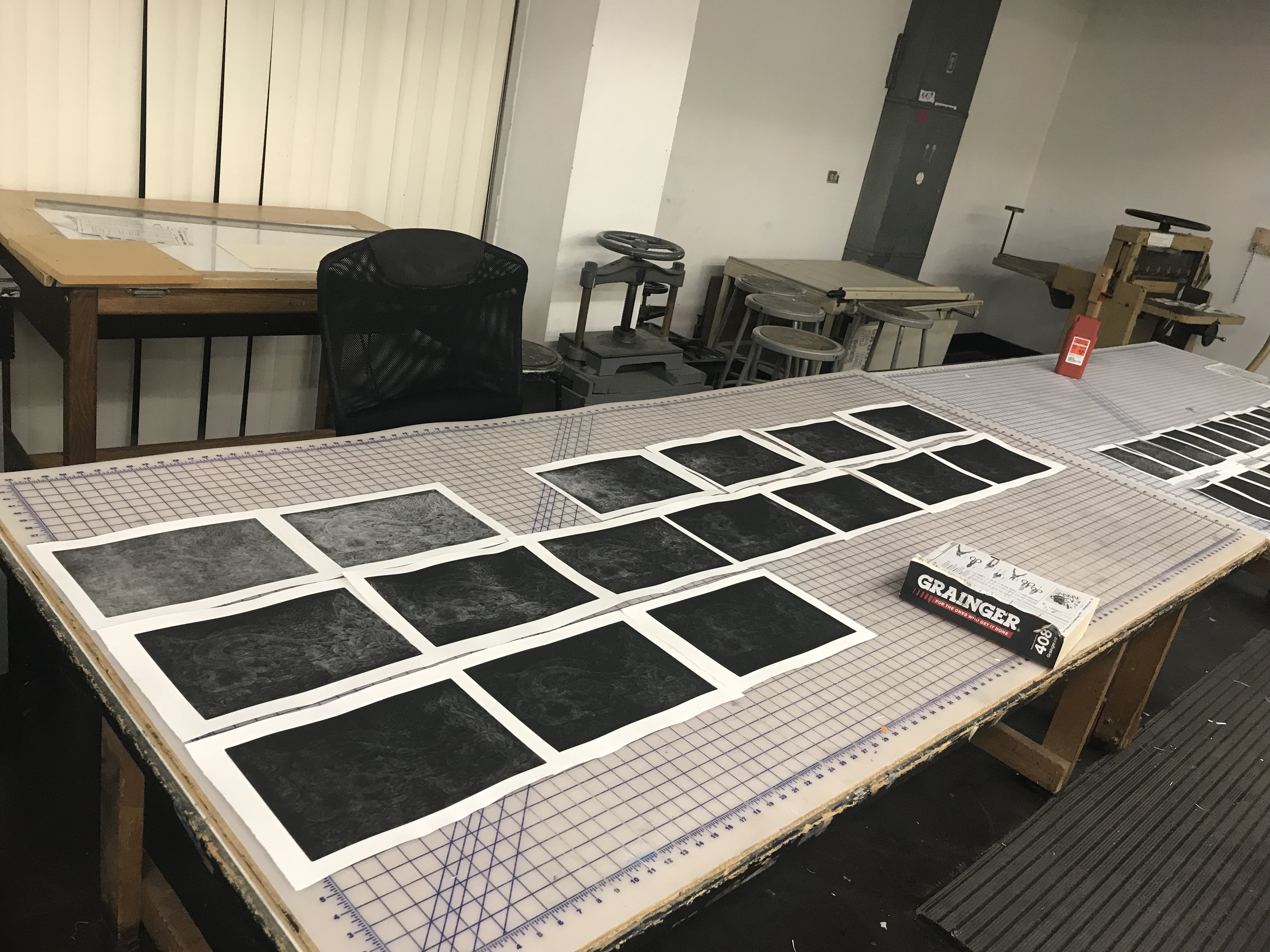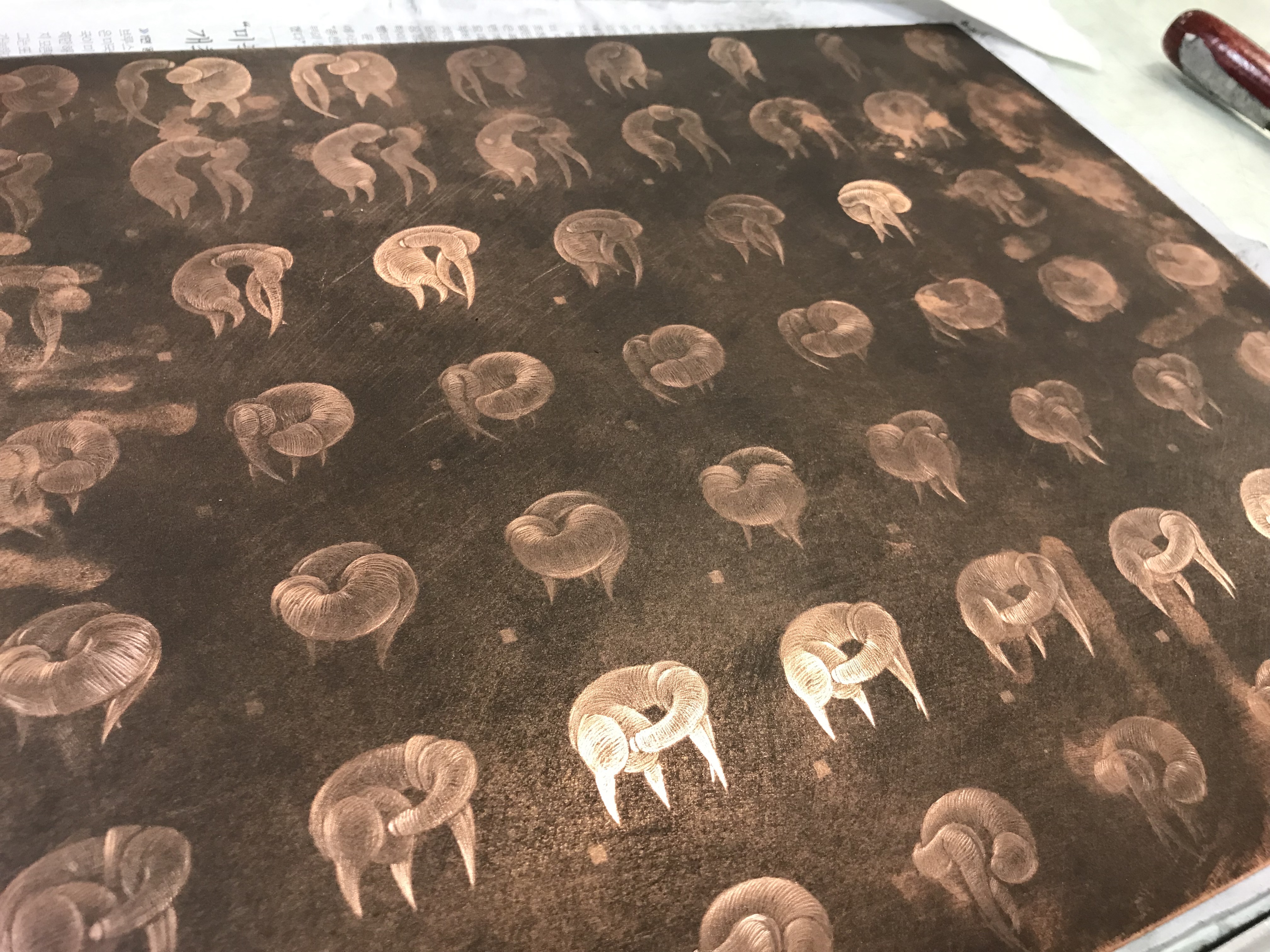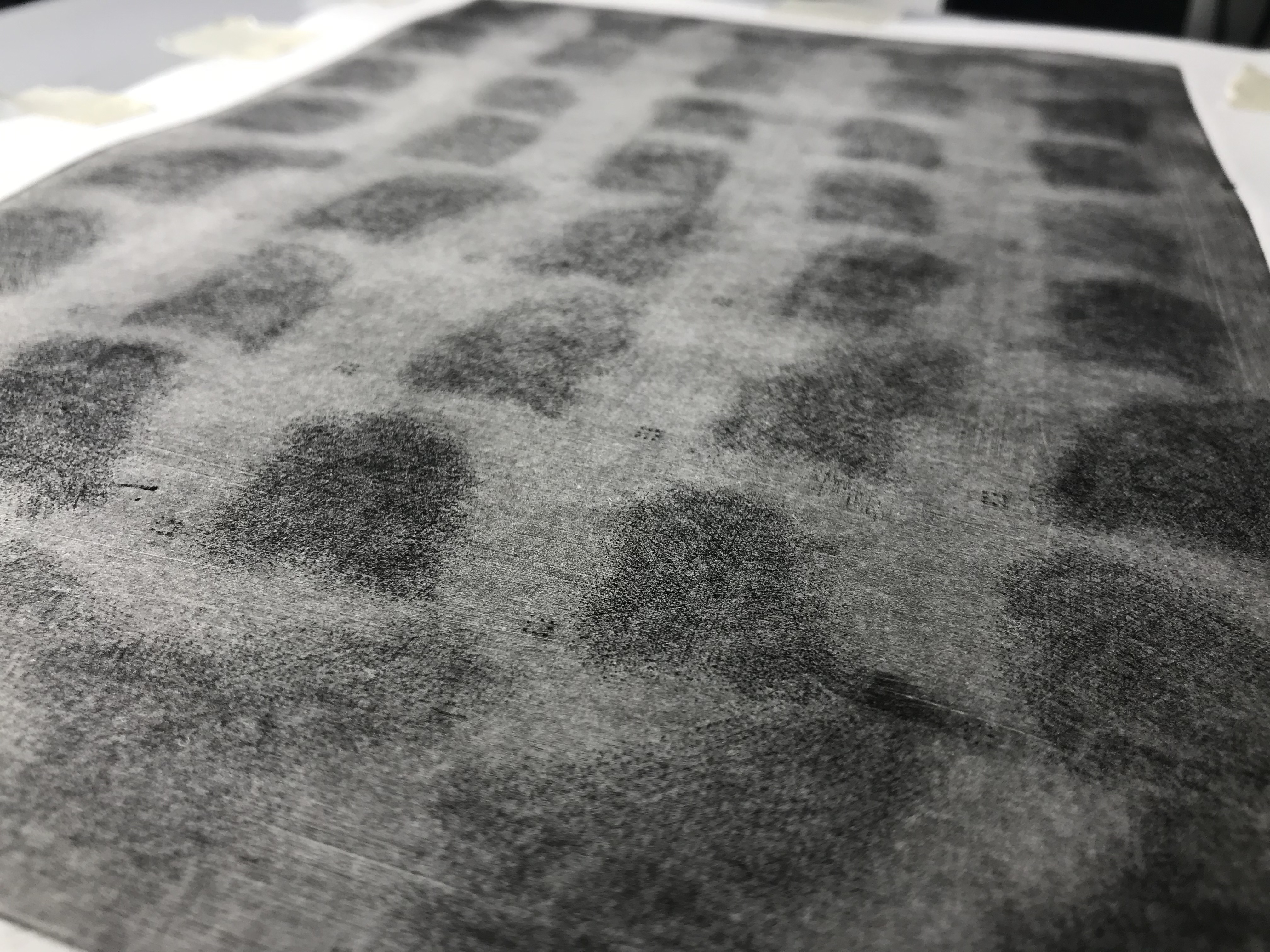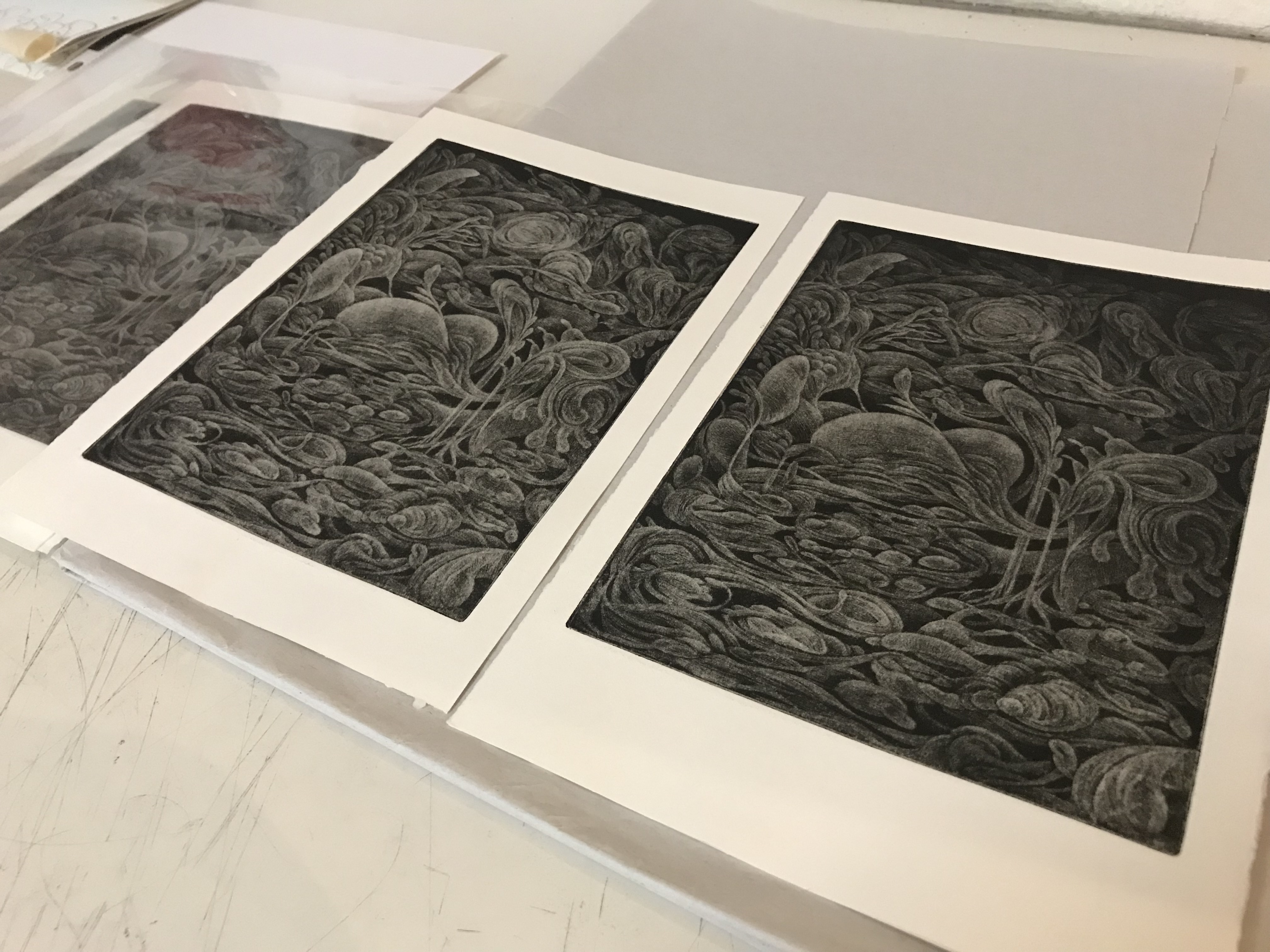 Festival Screenings


◆ = Oscar, BAFTA, Canadian Screen Award, or European Film Award Qualifying


◆62st International Leipzig Festival for Documentary and Animated Film (International Program, Leipzig, Germany)
October 29, 2018

8th Primanima World Festival of First Animation (Night Moves Program, Budapest, Hungary)
October 30, 2019

◆23rd Black Nights Film Festival - Pöff Shorts (Shorts New Talents Competition: Animation, Tallinn, Estonia)
November 19, 2019

12th Animasivo - Contemporary Animation Festival of Mexico City (Student Category, Mexico City, Mexico)
November 27, 2019

37th Festival Tous Courts Aix-En-Provence (5th Experimental Short Film Competition, Aix-en-Provence, France)
December 3, 2019

18th Les Sommets du Cinéma d'Animation - Festival International de Montréal (International Student Competition, Montréal, Canada)
December 3, 2019

◆25th Slamdance Film Festival (Animation Shorts Competition, Park City, UT, USA)
January 24, 2020


JURY'S CITATION
◆39th Thomas Edison Black Maria Film Festival (Official Selection, New York, USA)
February 8, 2020

Animac - International Animation Film Festival of Catalonia (Future Talent, Lleida, Spain)
February 27, 2020

25th Festival International d'Arts Numériques de Clermont-Ferrand - VIDEOFORMES (Official Selection, Clermont-Ferrand, France)
March 12, 2020

◆17th VIS Vienna Shorts - International Festival for Short Film, Animation & Music Video (International Competition Animation Avantgarde, Vienna, Austria)
May 28, 2020

◆60th Annecy International Animated Film Festival (Graduation Short Films Competition, Annecy, France)
June 15, 2020

17th EXIS - Experimental Film & Video Festival in Seoul (National Competition, Seoul, Korea)
August 1, 2020

◆29th Florida Film Festival (Sunspots: New Visions of The Avant-garde, Orlando, FL, USA)
August 7, 2020

19th Countryside Animafest Cyprus, Views of the World, the International Animation Festival of Cyprus (International Competition, Nicosia, Cyprus)
August 9, 2020

◆18th International Animation Festival Hiroshima (Special Program "Best of Stars of Students", Hiroshima, Japan)
August 20, 2020

32th Girona Film Festival (Videocreation - Experimental Art Film, Girona, Spain)
September 29, 2020

◆22th Bucheon International Animation Festival (International Competition - Graduation Film, Bucheon, South Korea)
October 23, 2020

15th Tacoma Film Festival (Animated Short Films, Tacoma, WA, USA)
November 6, 2020

14th International Animation Festival Fest Anča (Contemporary Abstract and Non-narrative Animation, Žilina, Slovakia)
July 1, 2021

12th Anibar International Animation Festival (Experimental Special Program, Peja, Kosovo)
July 23, 2021

10th Kyiv International Short Film Festival (Special Program, Kyiv, Ukraine)
August 4, 2021

5th Turku Animated Film Festival (International Competition, Turku, Finland)
August 25, 2021

25th Indie Forum (Special Program: Experimental Animation in the Borders, Seoul, South Korea)
September 30, 2021

Event Screenings

Scarborough Art Gallery 'Animated Shorts with Q n A'
Monthly screening at the Scarborough Art Gallery in Scarborough, United Kingdom
March 5, 2020