Flora '꽃' (2018)


Trailer for Flora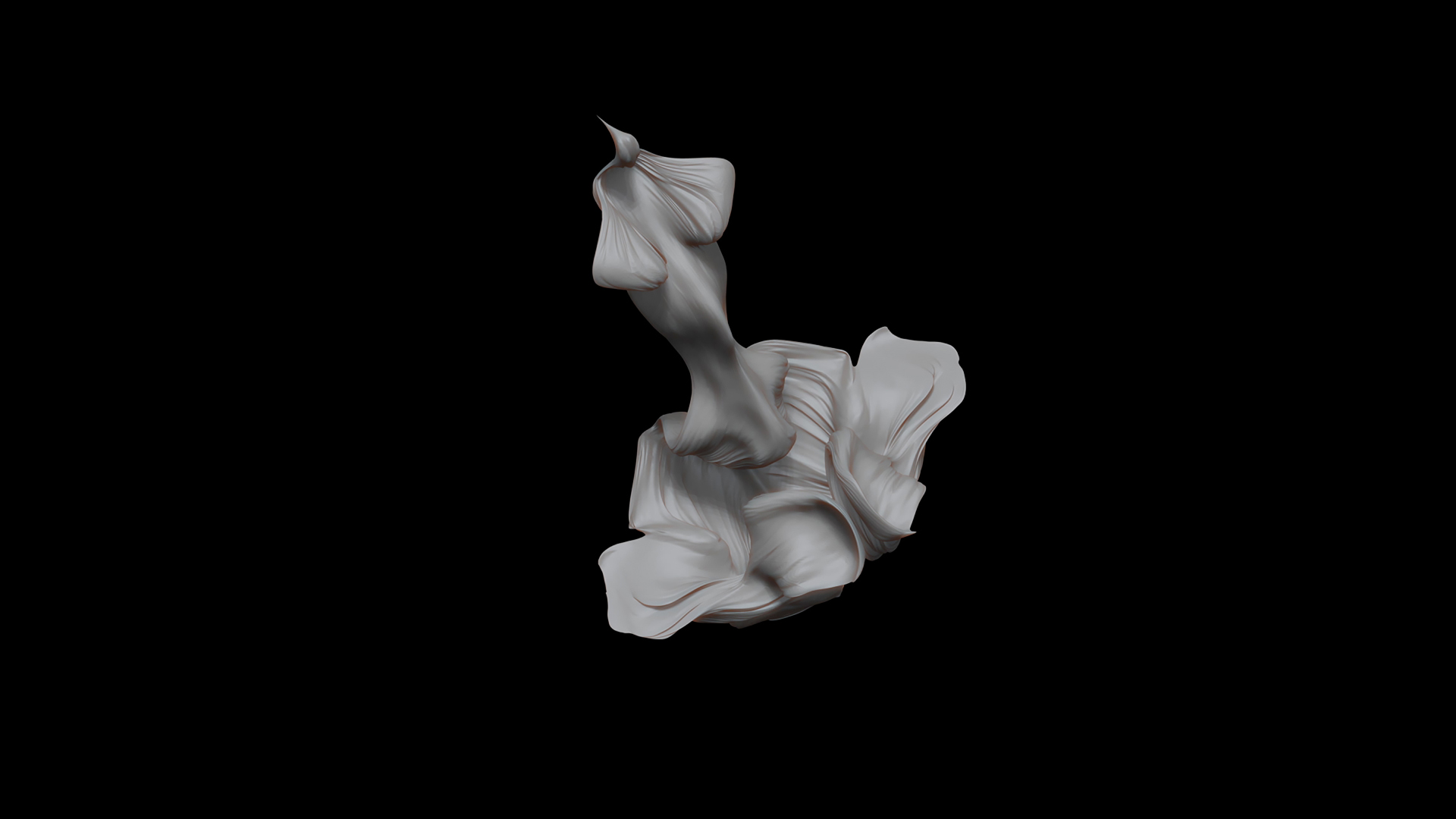 Film stills from Flora

Technical Info
Original Title: 꽃 | English Title: Flora
Format: DCP, 24fps, ProRes, H264
Sound: Surround 5.1, stereo
Process: Black & White & Color
Resolution: 16:9, HD, 1920x1080
Runtime: 4min 17sec
Country: USA, South Korea

Credits
Director: Chaerin Im
Animation: Chaerin Im
Compositing: Chaerin Im
Editing: Chaerin Im
Voice-over: Bronwyn Maloney
Music & Sound Design : Roger Kim
Soundmix: Craig Smith

Distribution
Chaerin Im

Technique
Frame-by-frame CG animation

Logline
Experimental piece about gender and sexuality, the awkwardness of division.

Synopsis
Experimental animation about gender and sexuality, the awkwardness of division. Uncanny sculptures of vagina and penis are the main element.

Director's Note
The contradiction between two gender and the awkwardness of dividing them has been my main concern throughout my life. Although I was born as s a female, I never had affection or interest in objects or traits that matched the 'feminine' category. At the same time, I never felt that I should have been a male.

This ambiguity of my gender status became the background of '꽃'. The experimental film consists of 3D sculptures with uncanny forms that resemble a penis or vagina, separate or both at the same time.


Poster for Flora


Festival Screenings
◆ = Oscar, BAFTA, Canadian Screen Award, or European Film Award Qualifying

California Institute of the Arts, School of Film/Video Showcase (Panorama Showcase, Redcat, Los Angeles, USA)
May 1, 2018

◆61st International Leipzig Festival for Documentary and Animated Film (Next Masters Short Competition, Leipzig, Germany)
October 29, 2018

◆48th Alcine - Festival de Cine de Alcalá de Henares / Comunidad de Madrid (Sex And Society Section, Madrid, Spain)
November 9, 2018

11th Animasivo - Contemporary Animation Festival of Mexico City (Student Category, Mexico City, Mexico)
November 28, 2018


NOMINATED: BEST EXPERIMENTAL
8th Eindhoven Film Festival (Experimental Short Category, Eindhoven, Netherlands)
November 29, 2018

36th Festival Tous Courts Aix-En-Provence (4th Experimental Short Film Competition, Aix-en-Provence, France)
December 4, 2018

8th Pink Life QueerFest (Short Selection of Preferred Physicians, Ankara, Turkey)
January 24, 2019

5th FICME - Merida Film Festival (Short Film Competition, Merida, Mexico)
February 7, 2019

40th Brussels Independent Film Festival (Official Selection, Brussels, Belgium)
February 10, 2019

4th Medellin International Film Festival - Festmedallo (International Short Film Competition, Medellin, Colombia)
February 14, 2019

14th Athens Animfest (Experimental Competition, Athens, Greece)
March 12, 2019

◆12th Glasgow Short Film Festival (International Competition, Glasgow, Scotland)
March 13, 2019

◆24th BFI Flare: London LGBTQ+ Film Festival (Official Selection, London, UK)
March 21, 2019

4th GLAS Animation Festival (US Competition, Berkeley, CA, USA)
March 21, 2019

11th FICAM - Festival International de Cinéma d'Animation de Meknès (International Short Animated Film Competition, Official Selection, Meknes, Morocco)
March 22, 2019

10th Chalon Tout Court Festival (Official Selection, Chalon-sur-Saône, France)
April 4, 2019

2nd Swindon Independent Film Festival (Official Selection, Swindon, Wiltshire, UK)
April 15, 2019

5th Ibrida - Festival Delle Arti Intermediali (Official Selection, Forlì, Italy)
April 26, 2019

32rd European Media Art Festival (Official Selection, Osnabrück, Germany)
April 24th, 2019

10th Leiden International Short Film Experience (Official Selection, Leiden, The Netherlands)
May 9, 2019

14th Xposed International Queer Film Festival (Official Selection, Berlin, Germany)
May 9, 2019

7th Short@Fringe - Azores Fringe Festival (Official Selection, Azores, Portugal)
May 24, 2019

◆16th VIS Vienna Shorts - International Festival for Short Film, Animation & Music Video (International Competition Animation Avantgarde, Vienna, Austria)
May 28, 2019

7th Altan Khalis International Film Festival (Official Selection, Ulaanbaatar, Mongolia)
June 4, 2019

5th Montevideo World Film Festival (Official Selection, Montevideo, Uruguay)
July 11, 2019

1st Northeast Mountain Film Festival (Official Selection, Dillard, Georgia, USA)
June 14, 2019


BEST ARTWORK
5th Innuendo International Film Festival (Official Selection, Milano, Italy)
July 26, 2019

10th Bangalore Queer Film Festival (Official Selection, Bangalore, India)
August 1, 2019

4th Regina International Film Festival (Official Selection, Regina, Canada)
August 13, 2019

11th Lviv International Short Film Festival - Wiz-Art (Official Selection, Lviv, Ukraine)
August 19, 2019

14th Linoleum Contemporary Animation & Media Art Festival (Official Selection, Kyiv, Ukraine)
September 4, 2019

Ars Electronica Animation Festival ("Best Of" Selection, Linz, Austria)
September 5, 2019

16th Queer City Cinema Film Festival (Official Selection, Regina, Saskatchewan, Canada)
September 18, 2019

15th Indie-Anifest (First Flight Selection, Seoul, South Korea)
September 19, 2019

3rd Supernova Digital Animation Festival (Special Curated Program, Denver, CO, United States)
September 21, 2019

8th Wasteland Film Festival (Official Selection, Outside of California City, CA, USA)
September 26, 2019

3rd Bolton International Film Festival (Official Selection, Bolton, UK)
October 1, 2019

17th Videoqueer - LGBTQ Short Movie Competition (Official Selection, Firenze, Italy)
October 15, 2019

14th Porn Film Festival Berlin (Official Selection, Berlin, Germany)
October 22, 2019


SPECIAL MENTION
3rd The Animattikon Project (Extra-cinematic Animation, Paphos, Cyprus)
October 26, 2019

6th Primanima World Festival of First Animations (Official Selection of Night Moves Program, Budapest, Hungary)
October 30, 2019

Reanima - Bergen International Animation Festival (Official Selection, Bergen, Norway)
November 14, 2019

◆23rd Black Nights Film Festival - Pöff Shorts (Non-Competitive Section, Tallinn, Estonia)
November 19, 2019

5th Animation Marathon Film Festival (Official Selection, Athens, Greece)
November 21, 2019

24th Caminhos Film Festival (Official Selection, Coimbra, Portugal)
November 23, 2019

5th Pori Film Festival (Official Selection, City of Pori, Finland)
November 27, 2019

17th Anilogue International Animation Festival (Official Selection, Budapest, Hungary)
November 27, 2019


NOMINATED: BEST PRODUCTION DESIGN
13th Grand Off World Independent Short Film Awards (Official Selection, Warsaw, Poland)
November 28, 2019

6th Porny Days - Film Kunst Festival (Official Selection, Zurich, Switzerland)
November 28, 2019

3rd Beijing International Short Film Festival (Siphon - Experimental Film Cartridge - Exhibition, Beijing, China)
November 29, 2019


BEST ANIMATION
3rd Berlin Student Film Festival (Official Selection, Berlin, Germany)
December 29, 2019

2nd Revolutions Per Minute Festival (Official Selection, Boston, MA, USA)
January 31, 2020

15th Beloit International Film Festival (Official Selection, Beloit, WI, United States)
February 21, 2020

17th Zinegoak - Bilbao International LGTBIQA+ Film and Performing Arts Festival (Official Selection, Bilbao, Spain)
February 24, 2020

26th International Short Film Week Regensburg (Special Program - Focus: Nature & Sustainability, Regensburg, Germany)
March 11, 2020

23rd International Encounters Traverse (Official Selection, Toulouse, France)
March 11, 2020

25th Festival International d'Arts Numériques de Clermont-Ferrand - VIDEOFORMES (Official Selection, Clermont-Ferrand, France)
March 12, 2020

18th International Filmmor Women's Film Festival (Official Selection, Istanbul, Turkey)
March 12, 2020

33rd Images Festival (In Support of Sex Work program, Toronto, Canada)
April 6, 2020

22rd Equinoxio University Film Festival (Allied Festivals : DOK Leipzig, Bogota, Colombia)
September 17, 2020


BEST EXPERIMENTAL FILM
4th Trans Stellar Film Festival (Official Selection, Detroit, Michigan, USA)
November 6, 2020

12th Anibar International Animation Festival (Experimental Special Program, Peja, Kosovo)
July 23, 2021

Cinema Queer Film Festival (Queer Animation, Stockholm, Sweden)
October 3, 2022

Event Screenings

'The Self and the Other' - ISMIS
International Student Moving Image Showcase co-presented by the California Institute of the Arts and Ravensbourne University London, in partnership with Saatchi Gallery, London
August 25, 2021

'Feminist Invasion'
Queer short film night at the Academy of Arts in Munich, Germany
June 11, 2019

10th Doune The Rabbit Hole Festival
Glasgow Short Film Festival presents Shifting Ground(15) - Yurt Cinema in Scottish summer music festival, UK
July 19, 2019

'Previously on XPOSED!'
Extra screening of XPOSED film festival in Freiluftkino, Kreuzberg, Germany
July 25, 2019

Meow Wolf 'Dark Palace'
"Remixed" animations screened in Meow Wolf event held at the National Western Complex, Denver, USA
November 22, 2019

Budapest Pride 'A mágikus cell bemutatja: LMBTQ animációk #4'
Dot & Line presents the latest LGBTQ-themed animated short films in Budapest Pride
August 18, 2020